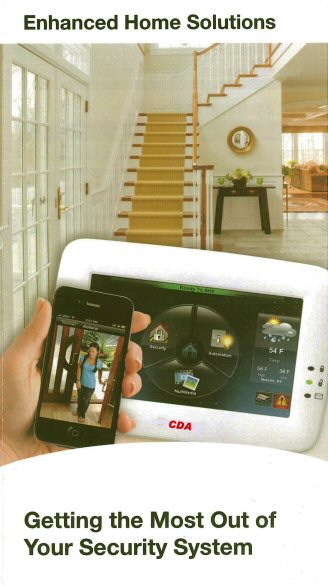 Why is Total Connect Right For Your
Home?
Total Connect allows access to your security system, temperature controls, lighting, water sensors, door locks & more from your smart phone, tablet, or PC.
Did you forget to arm your alarm or turn off your living room lights? No problem – log in and remotely access your system from the grocery store, office or restaurant.
Receive instant alerts through e-mail or text messaging.
For peace of mind, view your door cameras and watch for your children to come home from school. Remotely unlock/lock the door and re-arm your alarm.
Access multiple locations such as your home or your lake house at the touch of a button.
Any of these features can be custom designed to fit your needs without the need for a traditional wired phone line

Unlike traditional smoke and carbon monoxide detectors, our life safety sensors are connected to your alarm system and monitored 24/7 to provide automatic notification to our central monitoring station.
They will summon emergency response personnel if smoke or carbon monoxide is detected in your home.
Whether you are at home or away, awake or asleep, even when your security system is not armed, these detectors are at work protecting you and your family.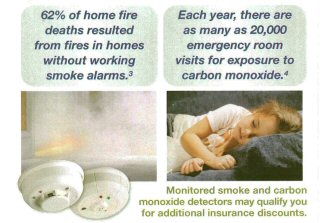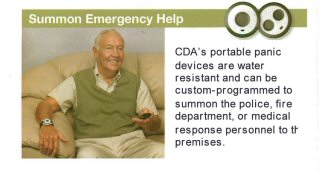 Remotely look in on your property, kids, babysitters, elderly relatives, pets, housekeepers, contractors and more over a highly secure internet connection with Total Connect Video Services.
From your smartphone, laptop or any web-enabled device — You can receive video notification or pictures of activities when they occur — such as your child arriving home from school, or when a delivery has been made.
With Total Connect Remote Services, you can access and control your security system even if you are not at home.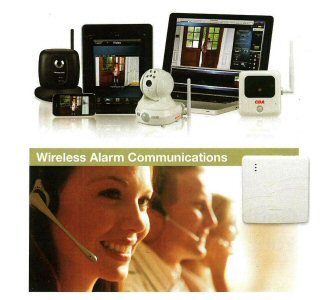 CDA's advanced digital communications products let your security system communicate with the central station wirelessly — using the same technology your cell phone uses.
If the phone line gets cut, the power goes out, or if you change your telephone service provider, your security system can operate independently to ensure your home and family are always protected.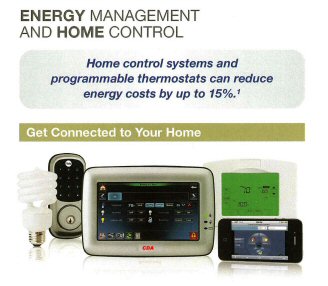 CDA's Tuxedo Touch is a dynamic 7″ touchscreen that functions as an all-in-one home automation controller, security keypad, camera viewer and digital picture frame.
A built-in web server lets you control video camera, Z-Wave enabled thermostats, lights, door locks, shades and more from an iPhone, Android, Blackberry, web-enabled TV or any other compatible wireless mobile device.